Al-Sharif Arabians
~ Horses we've SOLD
Kahlua Kiss

"Kahli"
2005 Black/White Pinto Half-Arabian Filly
Sire: Midnight Enchantr (Arabian)
Dam: Commander Winter Raven (Saddlebred)

We are very proud of this pinto filly by our stallion Midnight Enchantr and out of our Saddlebred mare Commander Winter Raven. She is one of the prettiest pinto half-Arabian fillies I've ever seen! She has a dished head, tiny tipped ears, and she's LEGGY!

Kali is triple registered:
~ National Show Horse Registry
~ Arabian Horse Registry (half-Arabian)
~ Pinto Horse Registry

Nominated for:
Breeders Sweepstakes Program

She is also eligible for our
Show Incentive Program

See her PEDIGREE

~ Sold ~
Congratulations to Cyndi!
Additional pictures of Kahli as a foal are toward the bottom of the page.


======================
Kahli is doing wonderfully with her new owner!
Scroll down to read an update from her new owner!


Update received January 2014:

Sandy,

Just wanted to send you some pictures of Kahli. I can't believe she's 8 already. I just love her, she is so smart and petite. She is a wonderful trail partner and goes anywhere I ask her to go. She has got quite the personality...!

I've shown her in schooling shows a lot, specifically the Southern Maryland Horse Assoc. (which have since disbanded). She ended up winning Reserve champion in Color Conformation, and we did well in Showmanship and Trail. Last fall we did a Judged Pleasure Ride with obstacles and she got 5th out of 37 which I thought was really good. She goes through and does anything.

She is really smart, it only took her four sessions to learn how to pull a cart. She is so pretty pulling it. Did I mention I just LOVE her!!

Regards,
Cyndi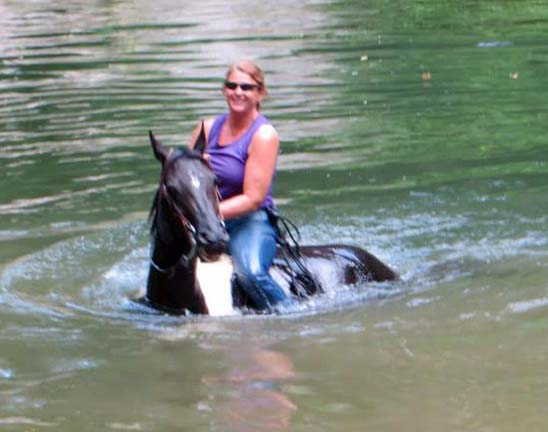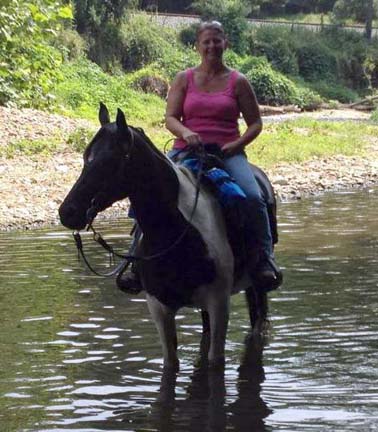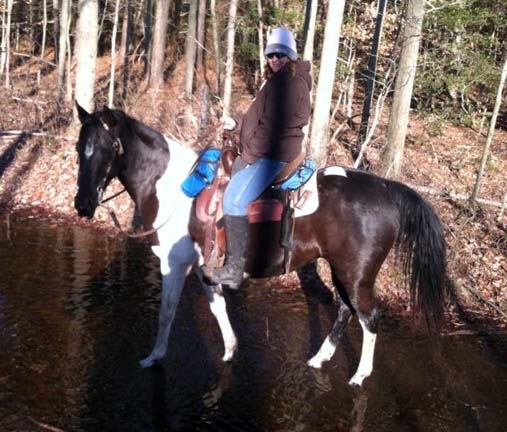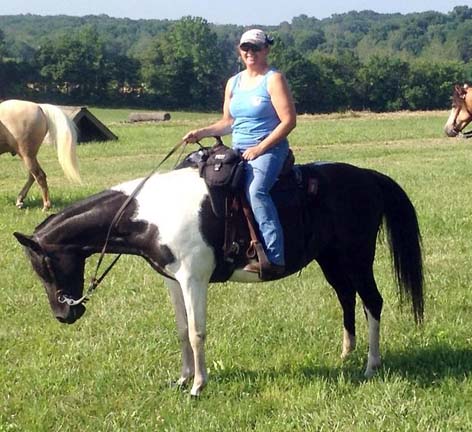 The pictures below were taken at 8 weeks old.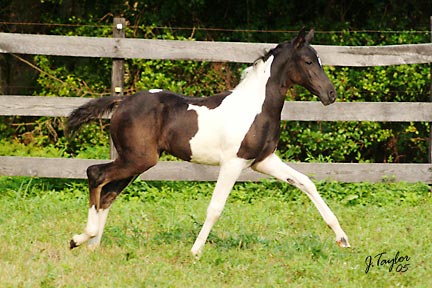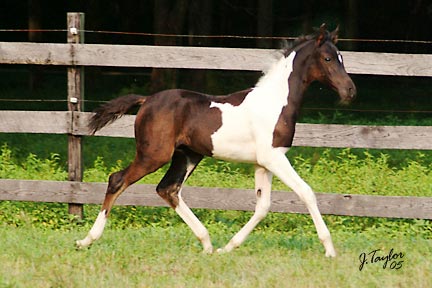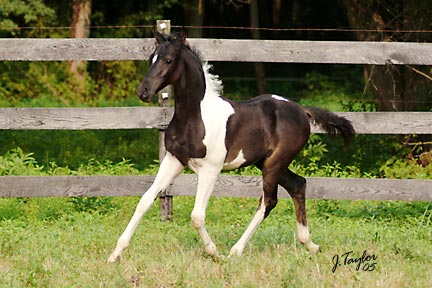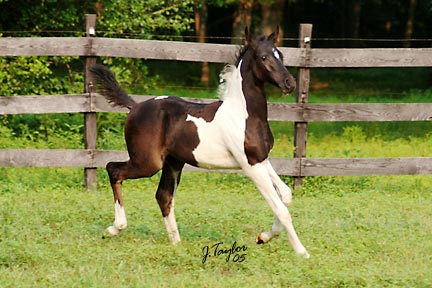 The pictures below were taken at 3 weeks old.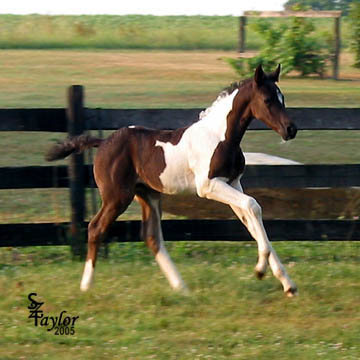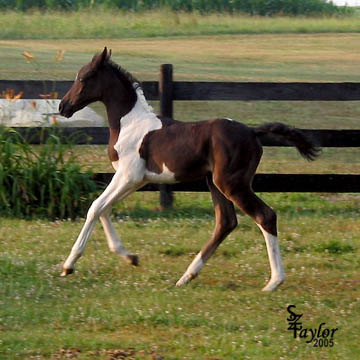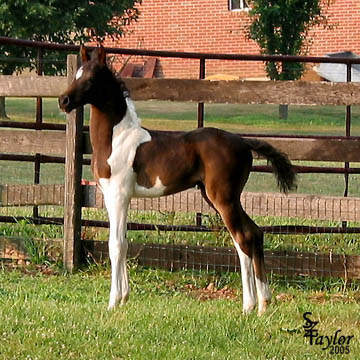 The pictures below were taken at 2 weeks old.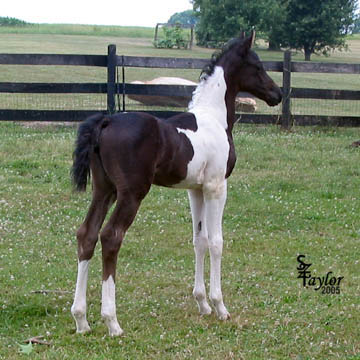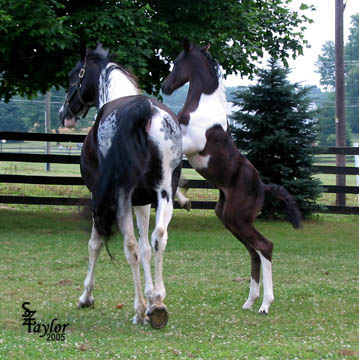 The pictures below were taken at 1 day old.